Basic Essentials First Aid Kit in Water Resistant Bag.
Home, Travel or Outdoor Essentials First Aid Kit. Put it in Your Car, Rucksack or in Your Camping Supply Bag.
Basic day to day first aid essentials in a water resistant bag. Easily identifiable with large green & white logo. Bag is kept water resistant use after use with the press lock type closure at the top.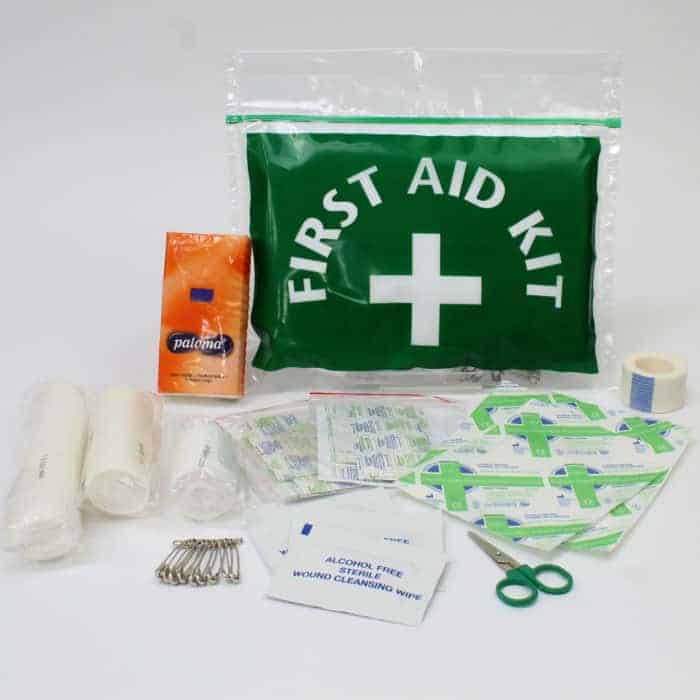 First Aid Kit Information
10 x Assorted Fabric Plasters
10 x Assorted Washproof Plasters
1 x Low Adherent Dressing 7.5 x 7.5cm
1 x Low Adherent Dressing 10 x 10cm
1 x Microporous Tape 2.5cm x 10m
1 x Conforming Bandage 5cm x 4m
1 x Conforming Bandage 10cm x 4m
1 x Conforming Bandage 15cm x 4m
3 x Sterile Wound Wipes
1 x Pack of Tissues
10 x Safety Pins
1 x First Aid Scissors
.