Although sometimes seen as "over the top" Health & Safety laws have been implemented to help protect the nations workforce. Sadly for 1 employee at at a Cheshire recycling firm, "multiple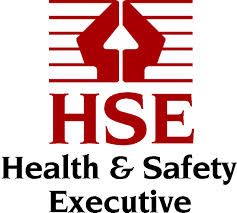 failings" by his employer Recresco Ltd, mean that he now lives without his left hand.
Philip Grace, aged 43 and from Liverpool was severely injured when his glove became caught in a conveyor belt, whilst he was carrying out routine maintenance, dragging his arm into the machine- Ouch!
An investigation by the HSE found that Recresco failed to carry out a proper Risk Assessment on working with moving machinery, have a safe working practices and also that adequate guards were in place alongside moving parts. The HSE also found that there was a lack of training for use of the conveyors and staff were frequently put in dangerous situations whilst using equpiment at the centre.
Following the case, HSE's Inspector Jane Carroll, said: "Philip Grace's life has been deeply affected by this entirely preventable incident. The need for safe systems of work, correct guarding, staff being trained and risk assessments being carried out are the basics of health and safety for a company like Recresco Ltd.

"Companies must recognise the need for proper safe systems of work, guarding and training to protect workers who are operating or maintaining heavy machinery like the conveyor belts used in the recycling industry."
After pleading guilty to breaching Regulation 2 and 3 of the Health and Safety at Work  Act 1974, Liverpool Crown Court fined the company £50,000 with costs £21,625.70 and a £120 victim surcharge.
As always, plenty of information can be found on the HSE website, but here's a link to their info pages on HSE equipment & machinery safety.
[custom-facebook-feed]